Five Reasons To Join (or Start) a Community Garden
So you want to start a garden—but where do you begin? Maybe you live in an apartment with no outdoor space. Maybe you don't have the supplies or knowledge or desire to convert your grass to salad greens. Well, you're in luck: The rise of community gardens across the world has made getting time outside easier and more desirable. Since 2012, the number of gardens in city parks has increased by over 44%, giving even city dwellers the opportunity to bring homegrown food and flowers to the table. 
Just this year, the American Community Garden Association estimated that there are more than 18,000 community gardens in the US and Canada. There's a lot of good that comes from community gardening, including easy access to affordable, local, organic vegetables, the satisfaction of getting your hands in the dirt, an increase in mental and physical health, and the opportunity to build relationships with neighbors.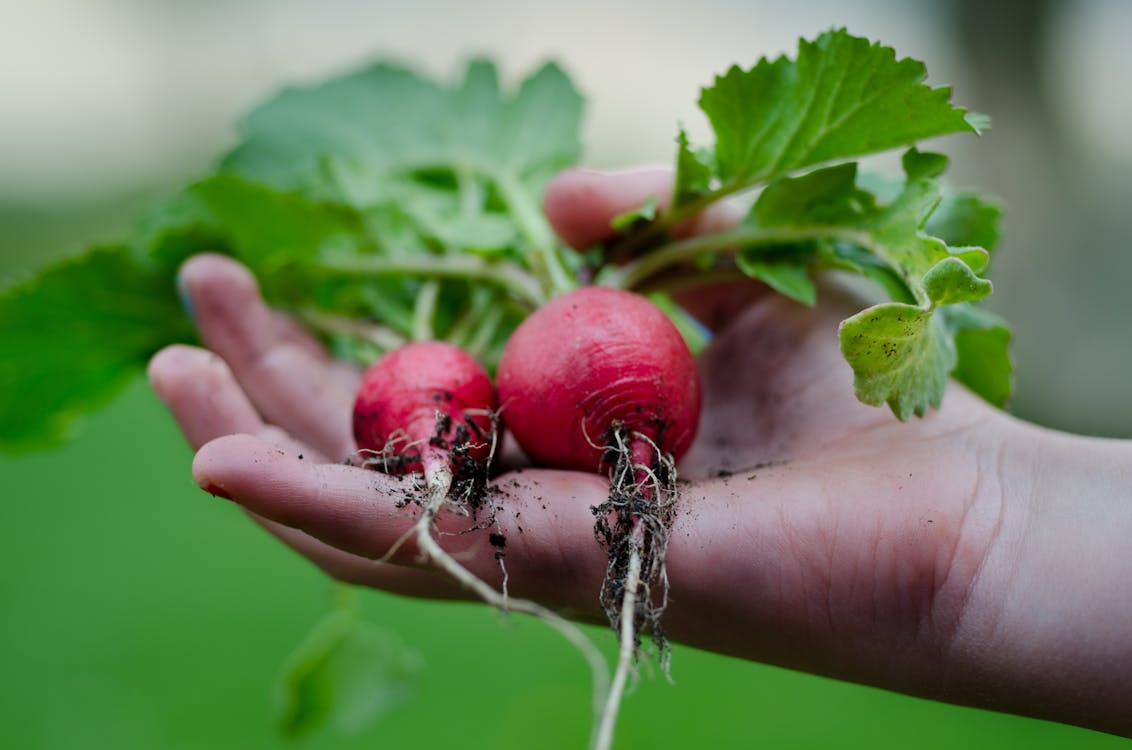 Benefits of community gardens
A sense of community

Most gardens in the city cater toward those who live within walking distance. By joining a community garden, you can meet and form relationships with people who live just around the corner. You and your fellow gardeners will feel personally invested in your community and each other. Plus, being part of a community garden offers something that growing your own plot of land can't—instant mentors.

From the elderly to the toddler, every community gardener has something to offer. Community gardens give you the opportunity to connect with people of all ages, races, and social classes. The

community garden program

in Salt Lake City, for example, offers community gardening classes and reserves garden plots for refugee families.


Strengthening neighborhoods

Many cities have areas known as

food deserts

where it's nearly impossible to buy fresh fruit or vegetables at an affordable price. Community gardens make it possible for every family to have fresh, clean fruits and vegetables on their table. Some community gardens even help contribute their harvests to organizations in their area who provide food for the needy or homeless. 
Fresh, hand-grown produce

Watching food grow from a seed or a tiny plant, tending it carefully, and then enjoying the fruits of your labors (literally!) helps you connect to the earth and is immensely satisfying to many people. By growing your own food, you know exactly where your food came from and how fresh it is. You know exactly what goes into your soil, from pesticides to fertilizer, and organic gardening is easily attainable—and even mandatory, in many community gardens.
A cleaner environment

Adding a small green space to a city can help

reduce air pollution

and add oxygen to the air. Most of us already know this: The more green we see, the better our lungs (and our brains) feel at the end of the day. If every neighborhood committed just a little bit of space to a community garden, imagine the difference that would make. 

Many community gardens include areas for composting. By turning food "waste" like scraps of orange peels or rinds from watermelon into fertilizer for your garden, you are helping the environment in another, less visible way.

Composting

can lower your carbon footprint, reduce methane emissions and build up rich, nutrient-dense soil to feed your growing greens.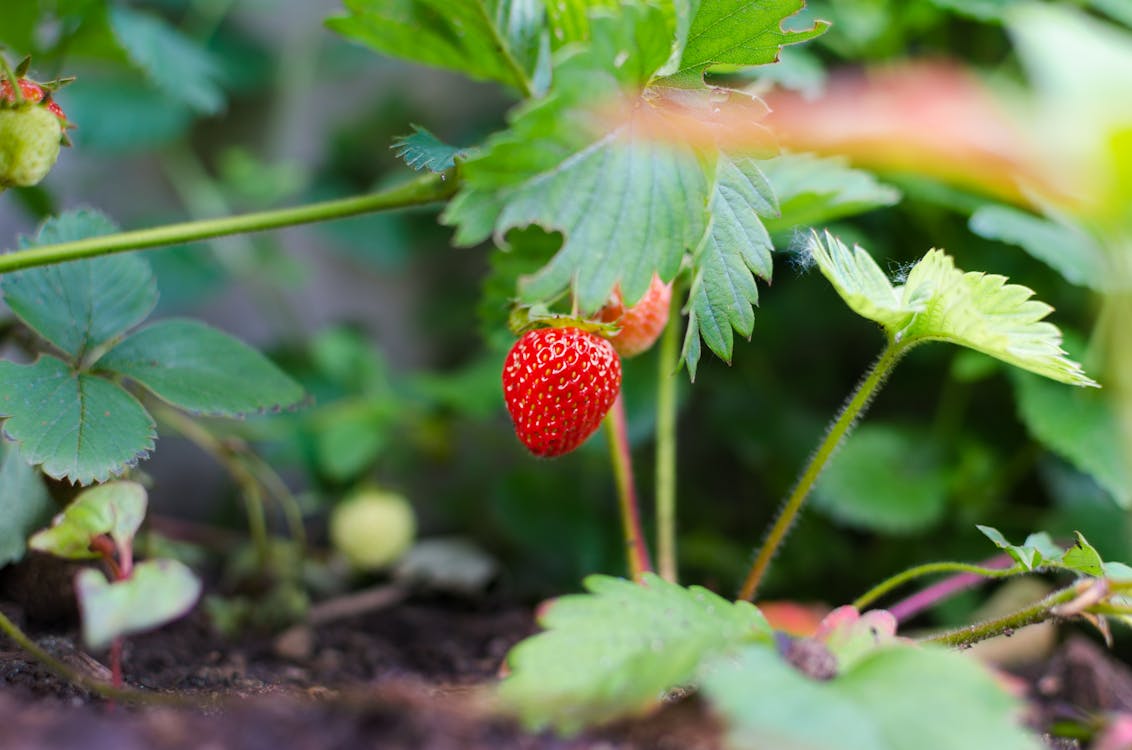 A longer, happier life 

A recent

study

found that many who live well past their 80s have something in common: They are gardeners. Every doctor out there recommends consistent and moderate physical activity, and gardening fits that bill perfectly. But even beyond the physical health benefits, just spending

30 minutes gardening

can be a consistent method of stress release. 
There are even some community gardens that work specifically with those struggling with mental health issues. If you don't feel up to all the work of starting your own garden, find a garden where you can spend a few minutes that fit your schedule enjoying the sunshine and volunteering for community projects.
How to start your own community garden
If you would like to join a garden that is already established, a good place to start is the American Community Garden Association (ACGA). The Let's Move campaign also encourages community gardening, and they have a lot of resources to help you find a garden nearby. 
Maybe you'd like to start your own community garden. That's great! Here are a few tips to help you get started: 
Talk to your neighbors
First, a community garden needs an interested community. This could mean individuals and families, or maybe an organization or two—like a school or homeowner's association. Ask questions and if you find people who are interested, meet and discuss what kind of garden you would like to have.  
When you meet with your prospective gardener friends, make sure you talk about the challenges that come with community gardening. Create a set of ground rules so everyone is on the same page: when and who can harvest, who is in charge of watering, and what to do if a crop fails. It's also a good idea to elect someone to be in charge and perhaps rotate that responsibility throughout the season. By addressing these challenges from the start, you can avoid any miscommunications between gardeners.
Find a location
There's a lot of room for creativity in finding a garden spot. This can be a rooftop, an abandoned area in a parking lot, space between apartment buildings, or even a field behind your property. Some churches or other community buildings are willing to give community gardeners a plot to cultivate. Try to find three or four sites that could work for your garden, just in case the first one doesn't work out. 
When scouting a location, remember:
Vegetables need at least six hours of sunshine. 

Your plants will need water! Check to make sure there is a nearby water source and you have rights to use that water.

Proximity. The reality is, if it's not close, you probably won't spend a lot of time there. Your plants depend on you to thrive.
Figure out your budget
When starting your community garden, it's important to think about costs. Take a look at the costs of seeds or plants at a local greenery so you have a ballpark of the amount you need. How much money can you personally invest in this project? What about your neighbors? Are there locals who would be willing to donate shoots from their garden, to get you started? Many local organizations would love to help sponsor a garden in exchange for having a donor sign or being part of the kickoff garden party. Put together a simple, written plan outlining the benefits for the community and ask!
Along with a monetary budget, think about the amount of time you can give to your garden. Do you only have a few minutes a day? Maybe an hour? You'll want to evaluate your time versus the size of your garden so it stays a benefit and doesn't turn into a burden.
Design and plan
How do you want your garden to function? Will each gardener have their own space? Will you all contribute to the same garden? How will tools get there, and where will they be stored? If you talk through these questions with your neighbors, they probably have ideas and resources that can help. Design your community garden together, so everyone is contributing in some way. Others are more likely to participate and continually show up to help if they feel a sense of ownership.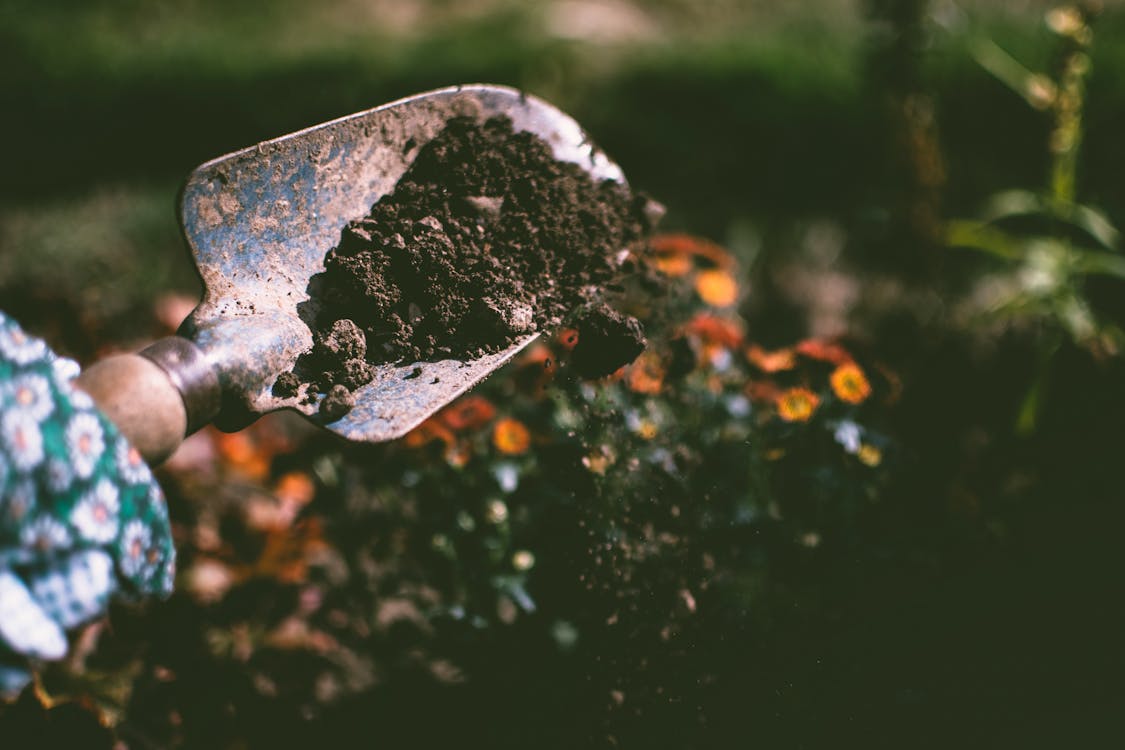 Better Community, Better You
If you decide to join or start a community garden, you are embarking on a great adventure. In the end, the friendships you'll make and the harvest on your table will bring you joy. And your mind and body will certainly thank you for it!