A VEGAN DIET PLAN:
EVERYTHING YOU
NEED TO KNOW
HOW TO
GO VEGAN:
EVERYTHING YOU NEED TO KNOW
Many of us are looking for healthier ways of eating and lifestyle diet options. One of the food tribes that is skyrocketing in popularity is veganism — a diet that abstains from any animal products. There are some incredible short-term and long-term benefits to a vegan lifestyle, but getting started can be daunting and, perhaps, even a bit discouraging.
We caught up with Shaka Smith, also known on social media as "Shaka Strong," who began his transition to veganism in 2015. Shaka is an incredible advocate for our environment and minority audiences, a competitive bodybuilder and fitness model, an athlete with Hemophilia, and a passionate supporter for those hoping to take charge of their health with veganism.
With Shaka as our guide, we've compiled some of the best tips for going vegan and how to develop a personal vegan diet plan..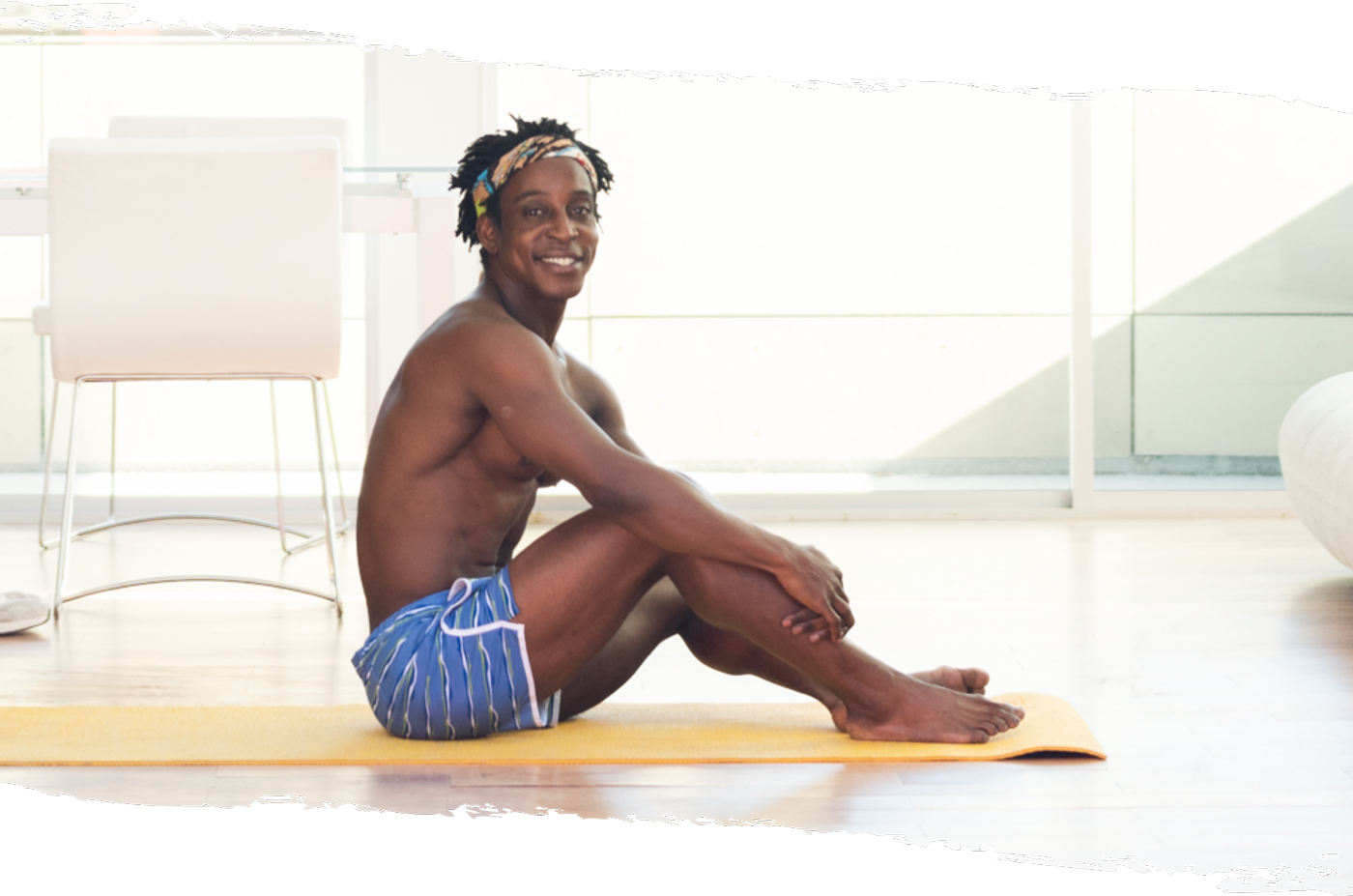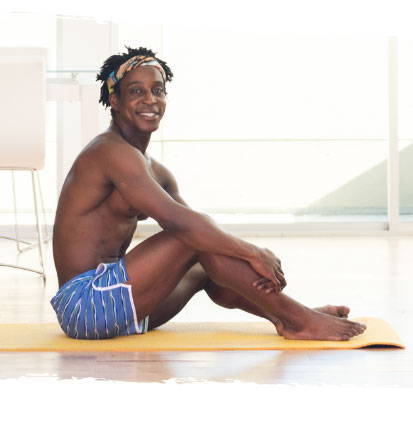 PREPARATION FOR A VEGAN DIET PLAN
When we asked Shaka how he prepared for a vegan diet plan that worked for his needs, he said: "I knew I couldn't do it overnight. So I had to look at a way I could do it. That's how I came up with my three-year-plan."
In other words, Shaka didn't cut every animal-based product out of his life overnight. Instead, he gave himself three years to ease into the vegan lifestyle. His top advice: be honest with yourself, and know
your limitations.
"By preparing mentally, you'll be more prepared for the physical changes in your diet."
If you're ready to give veganism a real shot, be sure to give yourself time to prepare. Sit down, and write out an ideal vegan diet plan for your desired lifestyle. Perhaps it's a three-year transition like it was for Shaka. Maybe, it's just a couple of months. Remember, how fast you go vegan isn't anywhere near as important as whether it's comfortable. Making a commitment to a complete vegan diet plan is a huge shift to anyone's life. The more prepared you are, the higher your chance of long-term success.
A FEW TIPS FOR MAKING THE TRANSITION TO A VEGAN DIET PLAN:
Start by adding more plant-based food to your diet, while simultaneously cutting out a few animal products.


Make conscious decisions to choose something plant based. If you're going for a snack, pick a piece of fruit, a handful of nuts, or a baggie of cut vegetables.


Make vegetables the star of your meal. Instead of planning around meat, choose a vegetable you want to base your meal around. Think veggie tacos, cauliflower steaks, quinoa burgers. Want some recipes? Here's a good place to start.



Find vegan communities on social media. Shaka counsels prospective or new vegans to surround yourself with people you're looking up to in the vegan community, either on social or friends. See the messages every day to keep your mind going in that direction.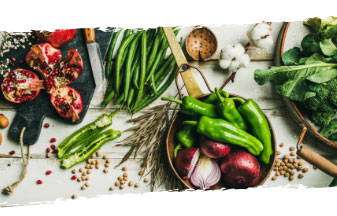 PREPARING THE PANTRY FOR YOUR VEGAN DIET PLAN
You just might be surprised how many foods contain animal byproducts. We're not just talking beef, pork, and chicken. Dairy is a big hurdle for many vegans (more on that later), along with honey, eggs, seafood, and even some food additives. For some vegans, it's an all or nothing change. For others, like Shaka, there are some exceptions.
Shaka has chosen to keep honey in his diet. But he still has rules: the honey needs to be collected in an ethical manner, with no harm to the insects.
We recommend talking to some vegans that you know or finding a community on social media. Ask around. What have they chosen to keep in their diets? What are their restrictions on these products? If you want to keep it ethical, like Shaka does with honey, ask your local vegan community about resources.
The important part to remember is that this is your vegan diet plan, and it has to fit your goals and lifestyle. Make choices that are best for your vegan journey and your needs.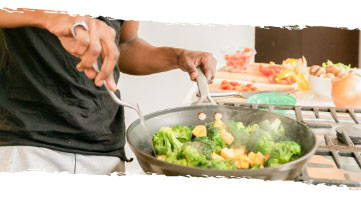 FOOD REPLACEMENTS FOR A VEGAN DIET PLAN
FOOD REPLACEMENTS FOR A VEGAN DIET PLAN
When it comes to cooking, vegans often find substitutes for necessary ingredients. Grocery stores have a lot of options—often labeled "green food"—for vegans. There are things like vegan cheese, plant based milks, and egg replacers.
Speaking of eggs, Shaka had a few tips. One of his favorite replacements is flaxseed. To replace one egg, he uses 1 teaspoon of flaxseed mixed with 2 teaspoons of water. He also suggested aquafaba — the water from chickpeas — to make meringue. Bananas are also a good option, as they work for flavor and consistency in a lot of recipes.
As for meat, tofu is getting better and better. Sometimes, your nonvegan friends won't even be able to tell the difference. Shaka suggests looking for firm or extra firm tofu, so it has a similar texture to meat. He has also been experimenting with his new air fryer and tofu, making tofu bites with buffalo seasoning and panko breading on it. Sounds great for your next dinner party with friends!
There are also some incredible options for faux meat, which we explored last fall. The great news is that these options are becoming more available in restaurants and grocery stores. If you're worried you're going to struggle without your steak or Friday night hamburger, you just might be surprised. You're probably eating a lot less meat than you think you are.
In our conversation with Shaka, he gave us several tips of good foods to help when cooking vegan. Here are a few:
Coconut oil is great to bake with. Olive oil has less flavor, so think about what you're cooking before you make a choice on oils.


Earth Balance is Shaka's preferred butter replacement, but he also recommends partially air-frying in order to reduce oils.



Different types of flour. Shaka recommends experimenting, as each type of flour has its benefits. If you're also gluten free (Shaka himself is 90% gluten-free), there are many different options.
SUPPLEMENTATION FOR YOUR VEGAN DIET PLAN
If you have a truly balanced vegan diet plan, you might not need supplements. But, be sure to consult with your doctor, and have labs done regularly to be sure you're not deficient in certain areas. There are dozens of fabulous supplements out there to assist you as you search for your best self.

LAKANTO PRODUCTS SHAKA LOVES AS A VEGAN
When you're transitioning to a vegan diet plan, you might feel like you can't have some of the things you've loved for so long. Lakanto keeps the vegan lifestyle in mind when we develop products—making sure our baked goods still work perfect without eggs, and being mindful of ingredients that would disqualify our products for vegan diet plans.
The products Shaka enjoys regularly (and still maintains that amazing physique and level blood sugars, thanks to monk fruit) are: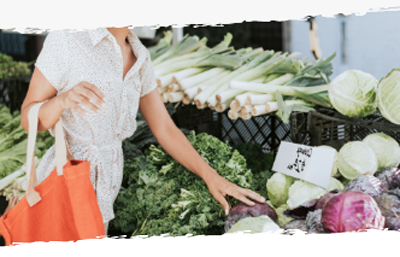 GROCERY SHOPPING FOR YOUR NEW VEGAN DIET PLAN
Grocery stores are more vegan-friendly than you think. Not just because there are vegan substitutes, but also because there are so many plant-based options, even in chain stores. Here are a couple of tips for groceries:
Outside aisles tend to be your best bet. Produce sections are generally found towards one end of the store, where refrigeration is possible.


Look for one ingredient foods, also called whole foods.


Take advantage of the substitutes.


Limit processed foods.


Check out dairy alternatives. They're often in the same refrigerated section as dairy.


Pantry items like dried and canned legumes, spices, nuts, etc. are good to keep on hand.



Don't forget frozen fruits and veggies!
Shaka confessed that he grocery shops almost daily, as he doesn't stockpile anything for long. It's one way to be sure you have fresh, plant-based ingredients. Obviously there are exceptions to that, but taking the time to shop and plan for your meals that are within your vegan diet plan can help keep you honest.
If you're afraid of the strain on your budget, never fear. There are options at bulk stores. It's also a great idea to start your own garden! Whether it's raised beds in your backyard or a pot or two in your kitchen window, planting and caring for a few of your favorite foods is a great way to save money. If you're just starting out, maybe a few herbs. Or plant a "salsa garden" in a pot: tomatoes, herbs, and peppers. If you live in a city, check out your local community gardens.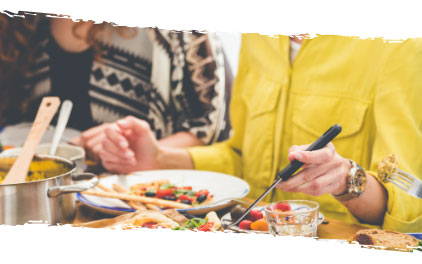 DINING AND SOCIALIZING AS A VEGAN
As Shaka says, "Every restaurant has a salad." Beyond that, take a look at their side dishes, and don't be afraid to ask questions. With veganism rising in popularity, more restaurants are providing plant-based options for their guests. Especially in big cities, you can find hip and delicious restaurants to try with your friends.
If you're still feeling overwhelmed, a quick Google search of "vegan-friendly restaurants" will pull up a list of local restaurants with great options.
The great thing is, there are a lot of options that will be attractive to your non-vegan friends, too.
"Don't stop yourself from asking your friends to try vegan spots/meals with you - many will be on board. Don't worry, it will not be a detriment to your social life." — Shaka Smith
Shaka has taken the mindset of "this is what I'm doing, and there is no pressure to join, but most importantly there is always mutual respect." And definitely don't miss out on the fun because you're unsure of what you can eat - never be afraid to ask for recommendations and/or reasonable accommodations of the server or chef."

EARLY BENEFITS OF ADOPTING A VEGAN DIET PLAN
Everyone will experience their own transformations when it comes to going vegan. We were curious about what changes Shaka noticed right away, as he is not just a vegan, but also a bodybuilder who places high demands on his body.
Here's what he said happened early on in his vegan lifestyle change: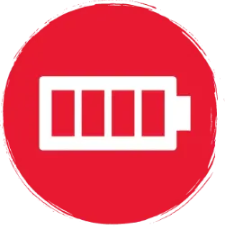 When he gave up dairy, Shaka says his energy went through the roof.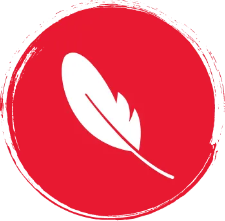 Feeling less bloated for fitness activities and competitions and overall feeling more lean and strong.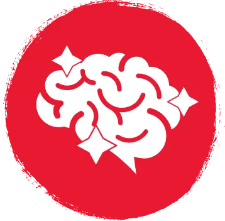 Shaka noted a decrease in that lethargic feeling and increased clarity of mind and thoughts.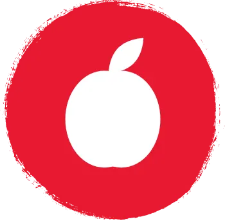 By cutting heavy and unhealthy foods from his diet, Shaka found his cravings actually stopped.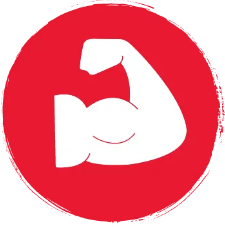 Shaka noted as a vegan, he stayed closer to competition shape, cutting his prep time down to about a week.

VEGANISM FOR THE LONG HAUL
There are incredible long-term benefits to veganism. Here are a few we've found in our research and our conversation with Shaka: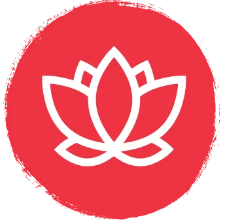 This was one of the main attractions for Shaka, as he looked at people who were vegan at the age of 80 and those who were not and saw a huge difference. You look and feel younger, longer, he says.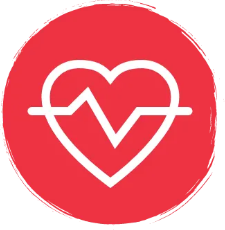 Fresh fruit, vegetables, and legumes have all been linked to a lower risk of heart disease. So, making these the foundation of your diet can only do good. As a shout out for vegans in particular, they were found to have up to a 42% lower risk of dying from heart disease.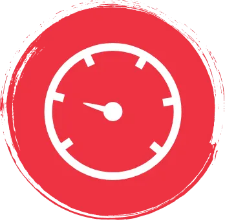 This also lowers your risk of heart disease, but it's a benefit in and of itself.already in-line with a vegan diet.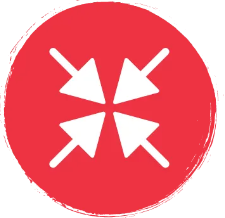 REDUCE PAIN FROM ARTHRITIS
Those who eat vegan show improvement in pain, swelling, and stiffness in the morning than those who ate animal based products.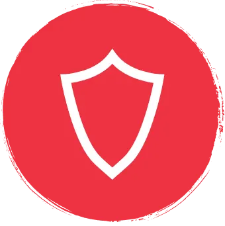 PROTECTION AGAINST SOME CANCERS
Several studies show that the vegan diet can help lower the risk of prostate, breast, and colon cancers.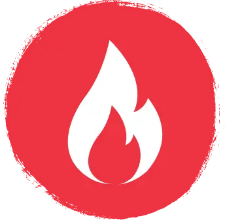 Eating more fruit and veggies increases antioxidants which adds to longevity and reduces inflammation.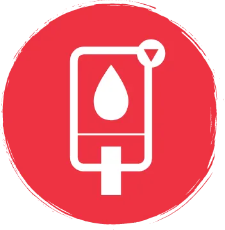 Vegans are 50-78% less likely to develop type 2 diabetes. They are also more in control of their blood sugar levels, which can help prevent other medical issues from developing.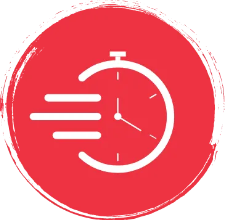 MORE EFFICIENT USE OF NUTRIENTS
Studies have shown that our bodies adapt to how much iron we have in our diets, and lowering our intake makes our bodies use it more efficiently.orning than those who ate animal based products.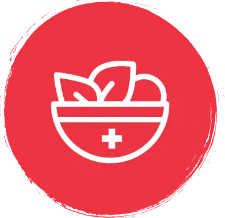 We loved this mantra from Shaka, who says that "when you're thinking more about what food you're eating, you'll make a better choice." As we age, what we put in our bodies matters even more.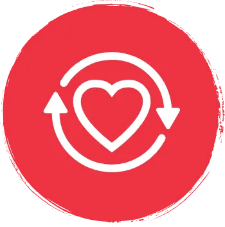 Because you're fueling your body with good food, you'll recover from injury or stress faster. Shaka noticed this as he was training; he could push himself harder while adhering to a vegan diet, but recover faster.

FINAL TIPS FOR HOW TO GO VEGAN
We won't beat around the bush, going vegan isn't easy. You'll find that certain foods are harder to give up than others. For Shaka, it was dairy. He said cheese and milk were hard to give up. He was also afraid of missing out on some of his favorite ethnic foods.
If you feel similarly, set up a plan to help you overcome your fears. Here are a few tips: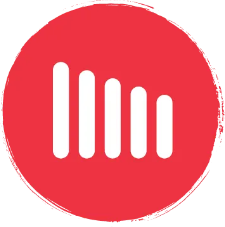 CUT OUT YOUR FAVORITES SLOWLY
Maybe allow dairy once a week for a while.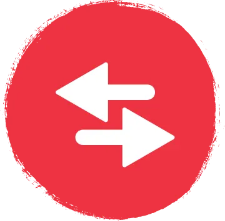 FIND IMPORTANT SUBSTITUTES QUICKLY
Start figuring out how to incorporate them into your diet right away, so you don't miss out on favorite recipes.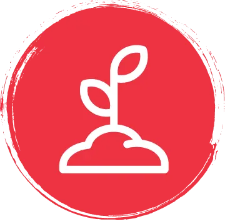 GO BIG ON THE PLANT-BASED FOODS
THAT YOU ALREADY LOVE
You might be surprised how much you're already in-line with a vegan diet.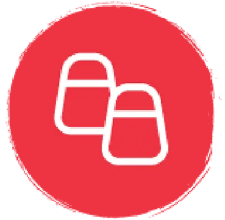 Many non vegan cultural foods we are attached to actually have the flavors we remember as a result of the plant based spices they were seasoned with - these flavors are still available to you.

SHAKA SMITH'S BEST TIPS FOR HOW TO GO VEGAN
We asked Shaka to help us provide the best, most real advice for people who are interested in veganism. He had such a positive experience going vegan it's no wonder he loves promoting this lifestyle so that others can reap the health benefits. Whether you take a long time to transition or you flip the switch and never look back, Shaka offers three important considerations for going vegan:
DO YOUR RESEARCH


Give yourself a couple of hours to research what you can eat, what you can't, and what your local grocery stores have.



MEET YOURSELF WHERE YOU'RE AT




What does going vegan look like for YOU? What if you could? Would it look like an overnight change? A few months? A few years? Be honest with what you can do.



GIVE YOURSELF GRACE


You're going to make mistakes. Worry about the long term, and when you do make mistakes, "Remember the next moment is another opportunity to make a different choice."

Remember that going vegan might not be easy, but it can be an incredible, life-changing choice. With role models like Shaka, and the availability of vegan communities on social media, you can face this challenge with a team right beside you. Taking your health into your own hands will improve your life in ways you never imagined.
At Lakanto, we're on a mission to help you discover your chi—which could include a variety of health and wellness goals that help you better align your mind, body, and soul. We believe that having sweetness in your life is a part of discovering your chi, and our products offer a clean, pure sweetness, thanks to monk fruit and quality, vegan-friendly ingredients.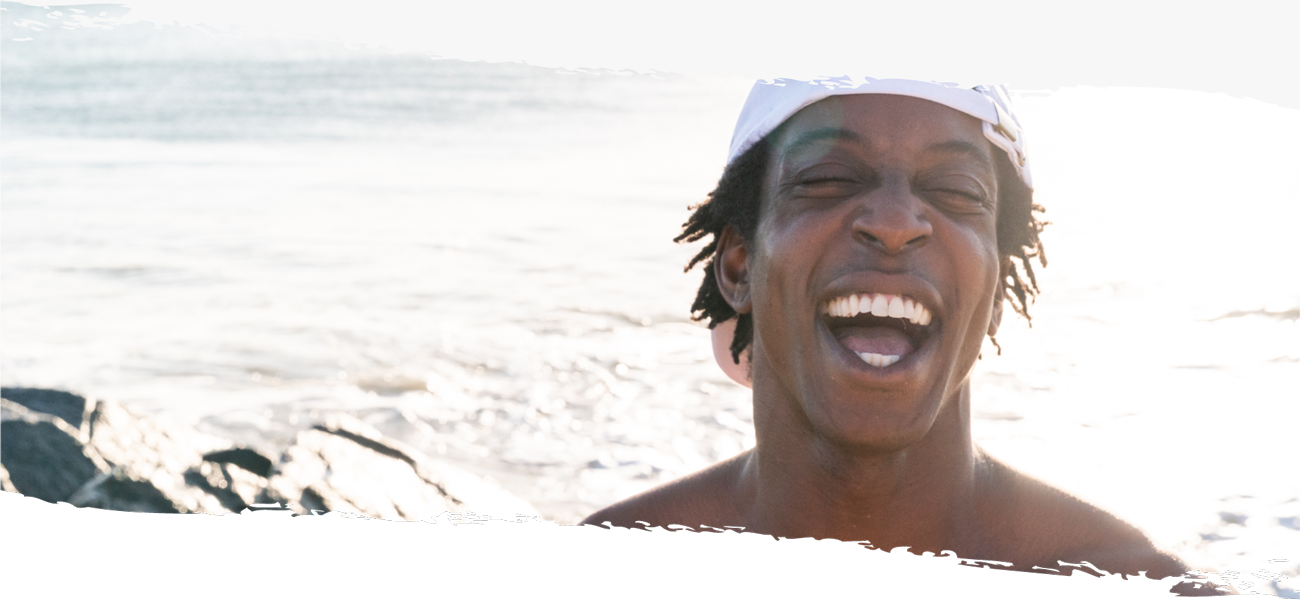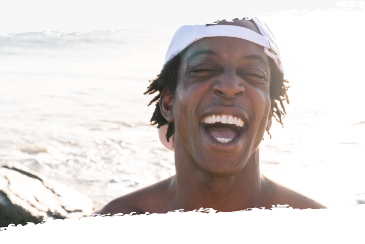 Shaka Smith is an actor, host, fitness expert and attorney from Miami. A Princeton graduate, upon arriving in Los Angeles he began landing roles as a fitness model and competing in fitness competitions. He won several titles and as a vegan became a leading face in the industry.
As an actor, he booked roles on Disney, ABC and Netflix, short films and several commercials. Shaka, previously hosted legal show, Justice Is Served on the Black Hollywood Live Channel (AfterbuzzTV). He continued to pursue his love for fitness, in creating and hosting Fit Club, a weekly show aimed at full inclusion of health and fitness amongst minority communities.
Shaka is also an environmental activist as a board member of Project Save Our Surf, hosting monthly beach cleanups. He is devoted to cleaning our oceans, caring for marine life and providing clean drinking water to communities around the world in need.