Lakanto Monk Fruit Extract
INTRODUCING PURE MONK FRUIT EXTRACT
THIS IS FOR YOU! By popular demand, we proudly present Pure Lakanto Monk Fruit Extract. Sweetness guaranteed.
---
ABOUT MONK FRUIT EXTRACT
100% pure natural sweetness with no additives, fillers, or sugar alcohols - 150-300X sweeter than sugar.

Mogrosides are the natural extract of monk fruit. The higher the percentage of mogrosides the higher the sweetness.

Zero Glycemic. Zero calories. Zero Carbs. Zero sugar alcohol or dextrose. Zero fiber. Does not increase blood sugar. No added natural or artificial flavoring.

Cold Water Extraction Process - Non-GMO Verified Monk Fruit

Lakanto's Monk Fruit is grown according to ancient Chinese tradition and processed in our Japanese-operated zero emissions plant.
---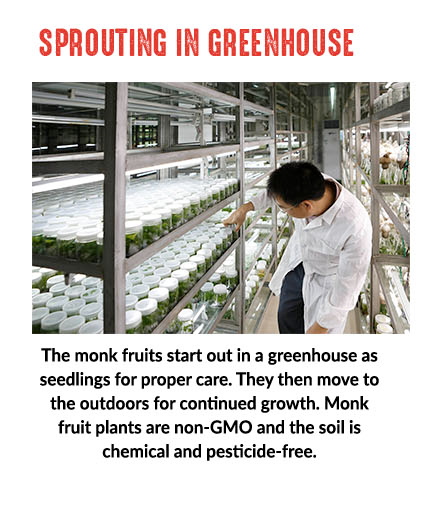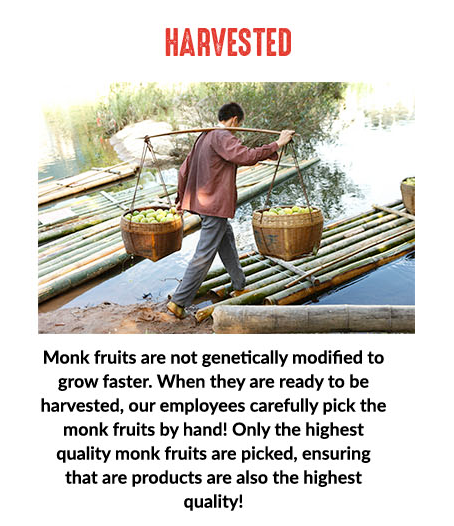 WHY USE MONK FRUIT EXTRACT
Natural and 100% pure extract of monk fruit that is exponentially sweeter than sugar.
Our Monk Fruit Extract works well with all lifestyles including: ketogenic, vegan, paleo, vegetarian, candida, and gluten-free.
Enjoy this product in your coffee, tea, smoothies, kefir, yogurt, desserts, jams & jellies, and hard & soft candy.

 
---
LAKANTO'S MONK FRUIT PROCCESS